So I'm packed. Three months abroad. Now it's not like I'm heading to the mountains of the Moon or anything. It's friggin Paris. They do have restaurants, department stores, and pharmacies there. Not to mention, Ya no, shelter from the elements.
So the pack up is 90% clothing, and 10% geek support hardware. Cables, adapters, all that stuff. The new apartment is supposed to be complete, but I'm taking no chances. I even enabled my amazon.fr account. Gonna be roughing it I tell ya.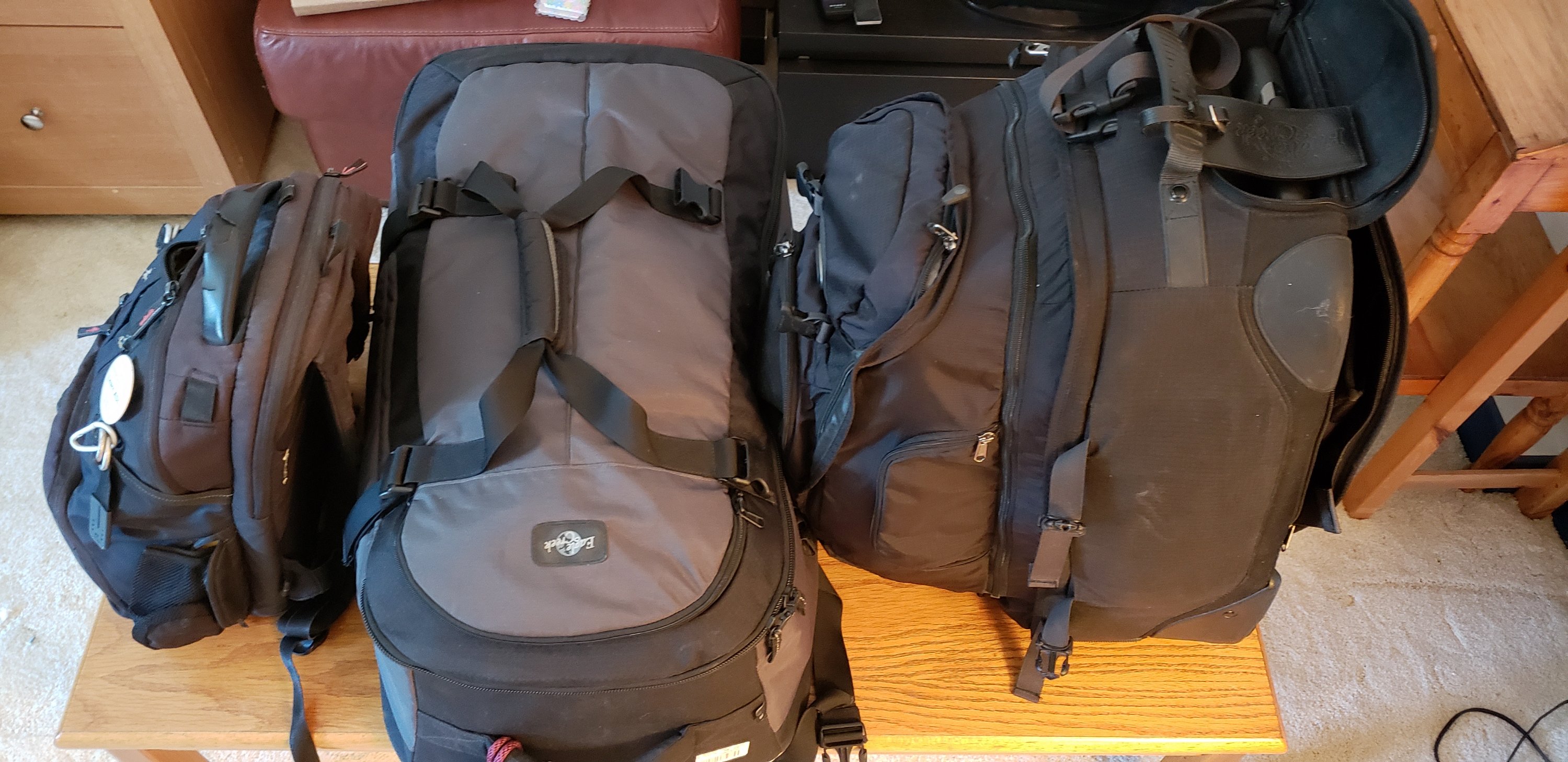 Honestly I'm sort of surprised I got everything into these bags. There was some judicious editing by Mrs Geek to be sure. But it's ready to go.
I'm off to the airport in 3 hours. As an experiment I'm going to be blogging directly to planet-geek from my phone. If you want to stay updated, make sure you add my RSS feed to your reader. Y'all are using an RSS reader, right? Right?