In May, we adopted a beautiful little 8 year old beagle named Daisy.
We'd been haunting adoption / rescue organizations for several months, trying to find a dog that fit our needs. We were close to adopting a greyhound, but something at the last minute pushed us away. A lot had to do with our history with our last adoption… so we were very nervous about getting our next dog.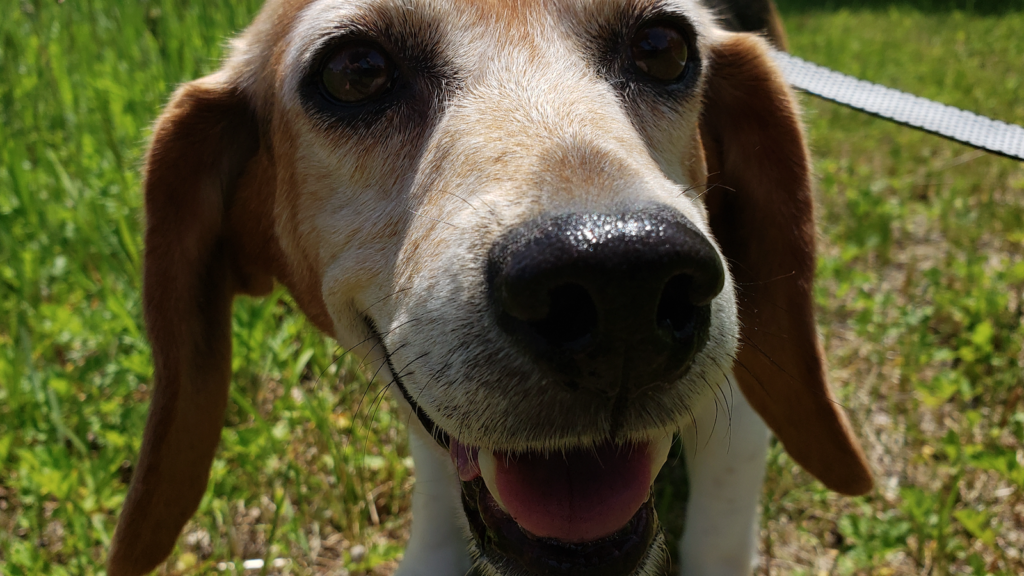 Daisy was the last unclaimed dog at an open adoption event down in Forever Home Rescue, in Medfield, MA. The folks there were surprised – it's rare for a dog to not be adopted during their open houses. Daisy was extremely shy and best described as timid. Anytime she meets someone new she immediately goes down on her belly, and sort of 'shoulder rolls' over, putting her head on the ground, whining faintly. She wasn't the bouncy happy dog that most places present for adoption, so when we arrived, we were concerned. "Is.. she okay?" Adopting an older dog is something we had considered, but we weren't sure what it would like bringing in a new member of the house who has had a long and busy life before meeting us… would she be able to adapt to being with us?
But we took the plunge, and we're so happy we did. Daisy has turned into a wonderful member of the family. Every day she gets more comfortable, more expressive, and more dog-like. She's been with us two months, and in the last day or two, she's started hopping up on the couch next to us without us needing to coax her or lift her up. She's snuggling in next to us when she wants companionship, and is just being a great dog.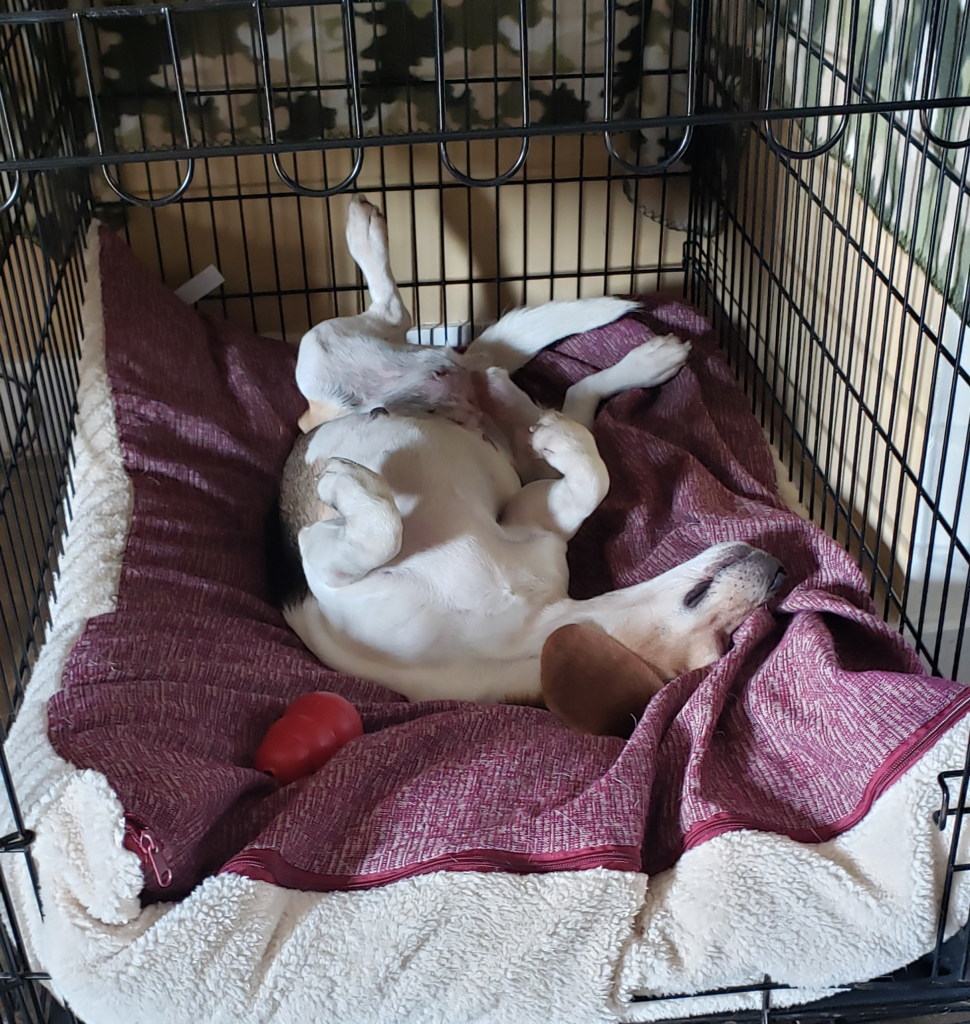 That's not to say there haven't been challenges. She came to us with some serious medical issues that required immediate surgery, several rounds of medication, and a lot of care just teaching her how to be a real dog. She's definitely had several litters of pups, and her body shows she's had some other rough times. But every day, she gets a little happier, a little more engaged… it's been a great journey.
Welcome to your new home, Daisy!