It's sort of a never ending series…
I like woodturning
I should get a lathe
I'll need a place to put it – okay, build a workshop
Got the workshop, need power.
Got power, need the lathe. Hi Craigslist!
Also need tools
Gosh it's dark in here, need lights
Look at all the sawdust! Need a shop vac.
Dayam, my tools are dull, need a grinder
Grinder is okay, but a jig for the tools on the grinder is helpful
Could use a better chuck for the lathe
Hmm, time to start finishing – need sandpaper.
And polyurethane
and stains
and brushes and clothes for them.
My garbage can needs to be larger
Where the heck can I get more wood?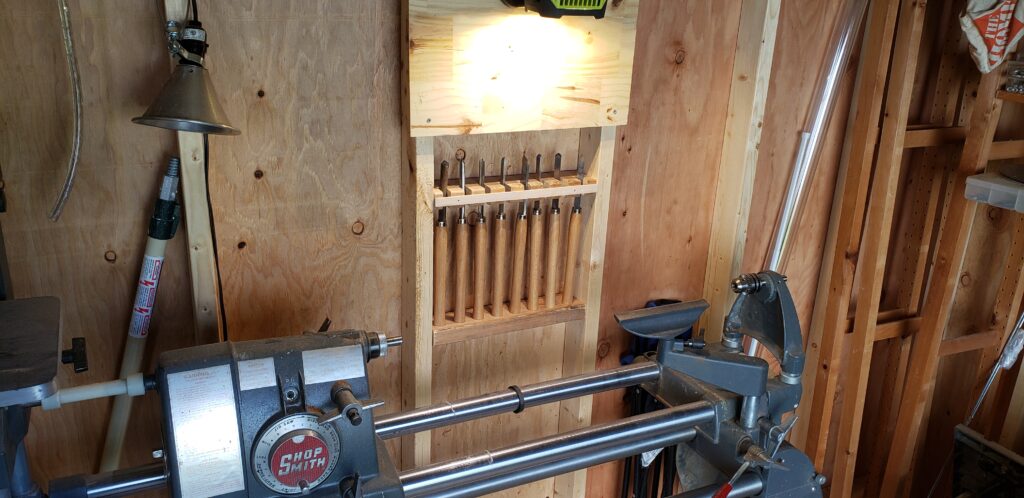 It sorta goes on and on. But, there's also the point where you can build your own stuff. I can't make my own tools, but I can build lighting and a new tool rack!
Scraps around the shop put it all together – it was a nice Saturday afternoon project.
Need more wood…