I have a little Case Logic zippered pouch that I carry in my backpack everywhere I go. It's where I put USB thumb drives, SD cards, Micro SD cards, adapters – pretty much anything I may need while on the road. It's gotten me out of so many jams where I'm like "I need a quick Micro SD card… where the heck were they again??"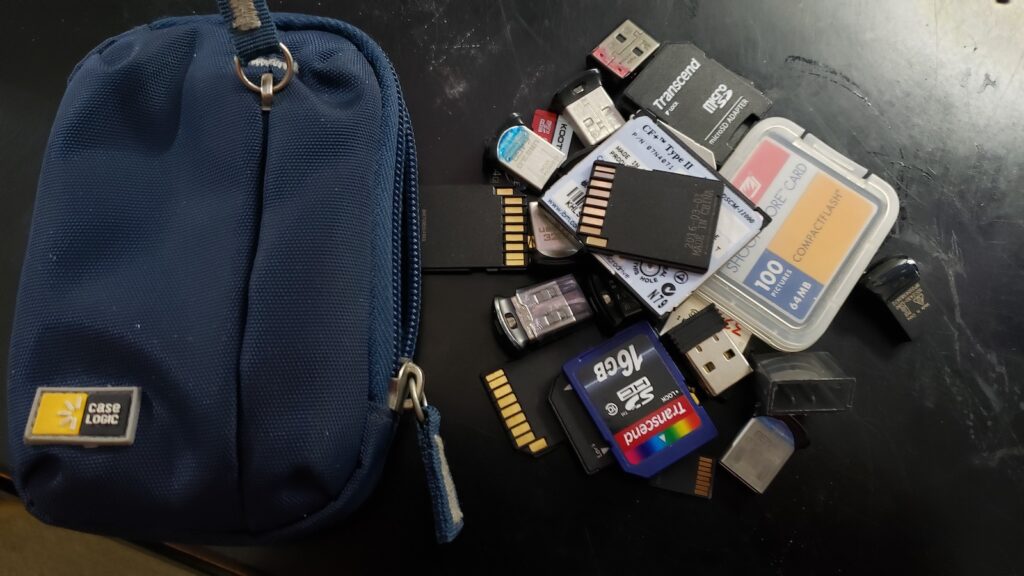 In particular, when I'm out doing photography, having a couple spare cards at hand is a total win.
Today, I fished out a 32gig card so I could re-image my Octoprint server that drives my Creality CR10 3d printer. I've been running the "Python 2" version for ages, it's time to upgrade.